Very Hot Second Day of Racing
Thursday was a very hot day again, temperatures in the Czech Republic were breaking records and were reaching over 35 degrees Celsius. In today's heats and repechages rowers, and among them eight Czech crews, were aiming to qualify for the next round of racing.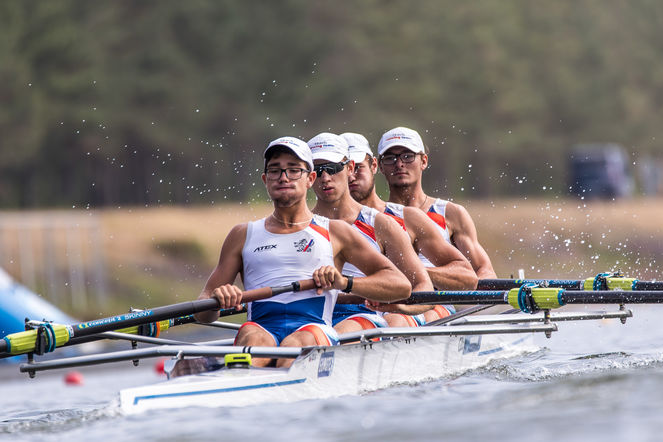 First in the morning was Junior Women's Coxed Four (JW4+). The goal in each heat was first place to go straight to the final. Italy, Australia and United States were too strong to beat for the Czech crew. Czech Republic ended up at the last position and that has send them to repechages. Their Junior Men's (JM4+) colleagues from the same class has secured their place in semifinals with third place in Heat Two. Other qualifiers in this class were Canada, Ireland, Russia, Australia and Spain.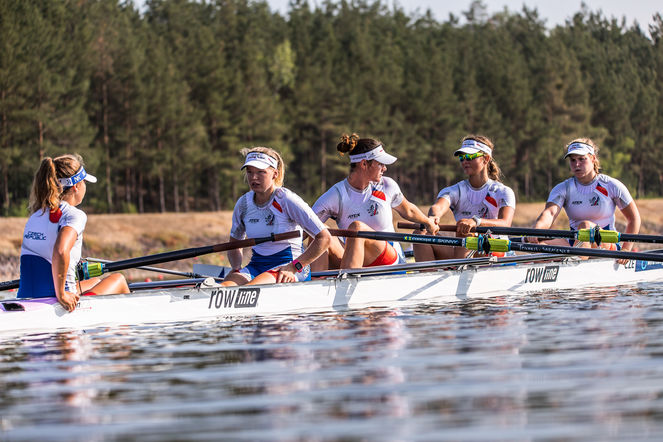 Junior Women's Pair (JW2-), three heats and the goal here was to finish top three to advance to semifinals. In Head One Greece had the best start and lead safely whole way followed by Chile and Lithuania. Heat Two was a very tight race to the finish line with Romania being the best in the final finish. Germany and South Africa finished right behind only in 0.65 seconds gap. Qualifiers from Heat Three were USA, Canada and Great Britain.
All crews of four heats of Junior Men's Pair (JM2-) had the goal to be in a top position for a direct path to the semifinals. In Heat One Italy easily crossed the finish line first. Winner of Heat Two, securing the spot for semifinal, was Argentina who ended up in the water right after the finish line. The German crew lead the way from the start to the finish in Heat Three.