Lukáš Helešic managed the transition from Juniors excellently
The World Rowing Junior Champion 2014 Lukáš Helešic is a rower who successfully managed the transition to senior elite without any problems. When he was just 20 years old he represented the Czech Republic in the coxless pair with Jakub Podrazil at the Olympic Games in Rio. They confirmed their position among the world's elite by winning in the B final. Early this season they changed positions in the boat. Lukáš moved to bow seat and Jakub took the role of the stroke. And the result? A fantastic entry into the World Cup! After placing second in Belgrade Podrazil and Helešic dominated the second part of the World Cup in Linz when they defeated the legendary brothers Sinkovic too.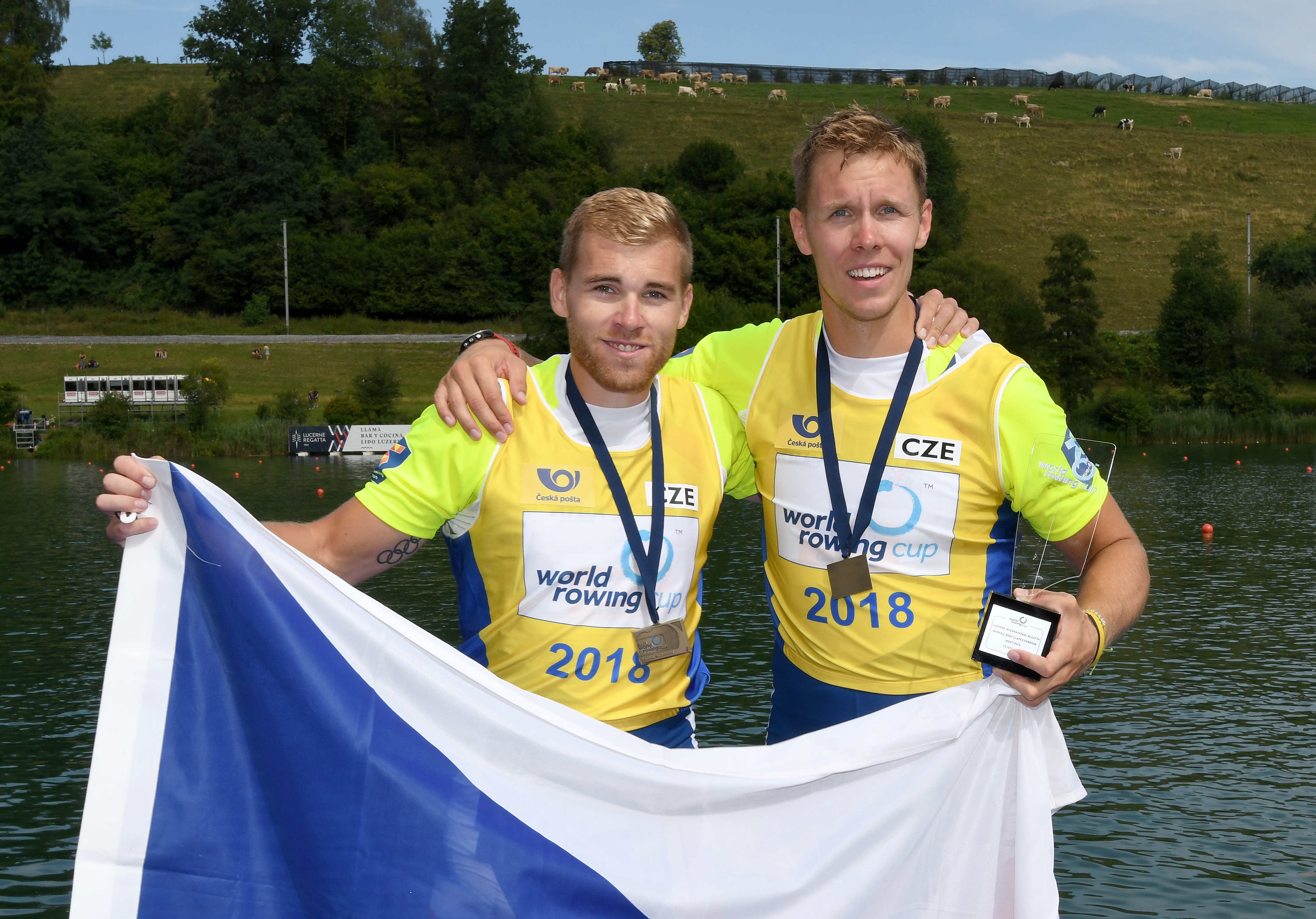 Who came up with the idea to switch positions with Jakub and have you sit bow seat behind him?
This idea came mainly from Jakub. Our coach Milan Doleček had been thinking about it for a while and then he agreed. I wasn´t against it either. One afternoon at the training camp in Gavirate we changed positions at a long distance practice training and surprisingly we were rowing well immediately. The boat kept balance better and floated straight. I lost my worry about steering the boat. Jakub is very powerful and it´s much easier to turn the pair from the bow. When you are a good bow you put the blade in the water a little bit earlier than the stroke and then you can do whatever you want with the boat. (he is smiling).
Let´s come back to beginning of your rowing career. How long had you been rowing before you became the World Rowing Junior Champion?
I have been rowing since I was eleven. I rowed in the coxless pair with Jakub Starnovský when I was a first year junior – we managed to be the strongest pair from one club - Břeclav. We won the silver at the European Championships and placed 5th place at the World Champs. Next year I rowed with Miroslav Jech from Pardubice. At the European Championships there we repeated the silver and then we won the World Junior Championships. I finished the junior stage the best as I could.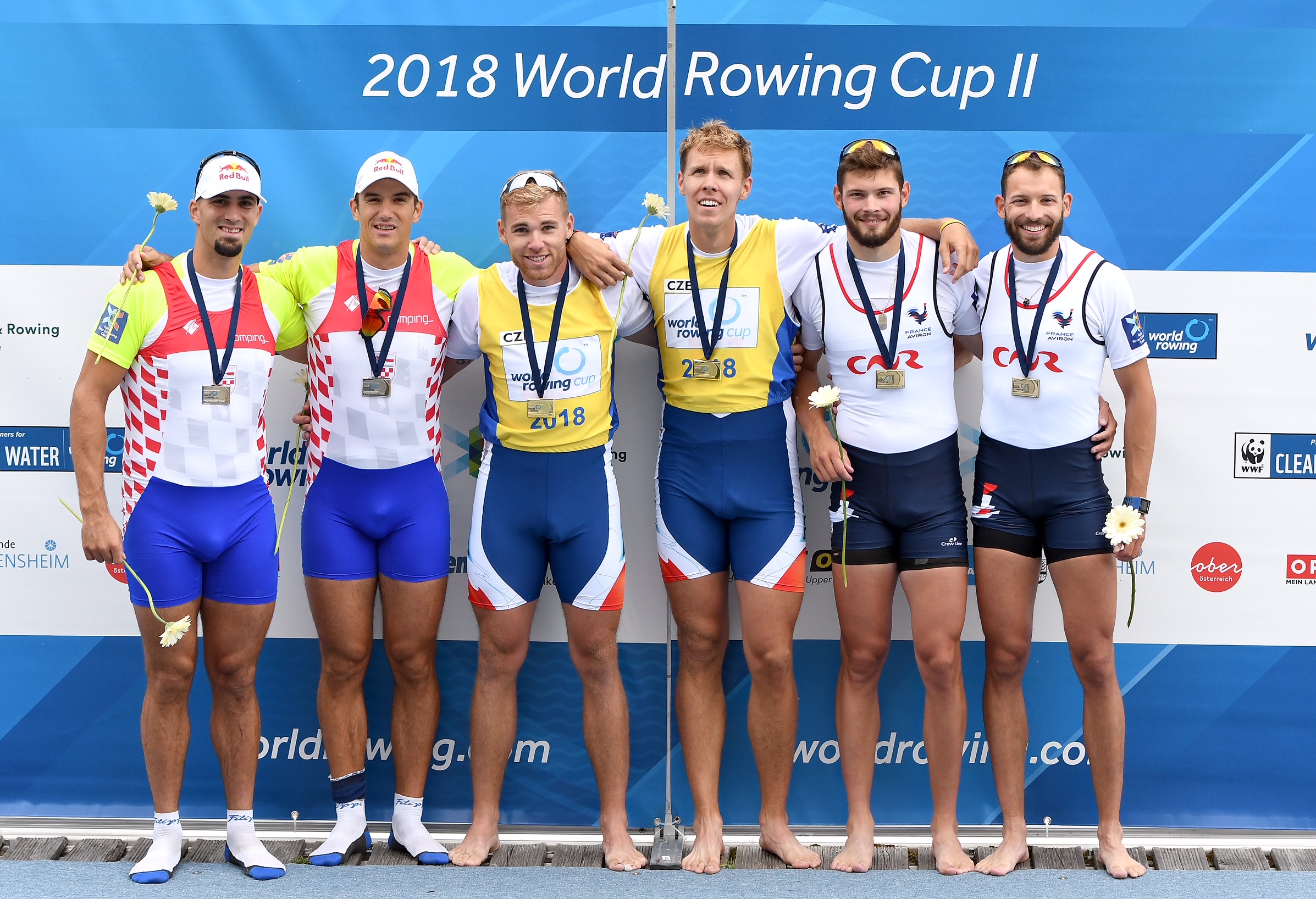 How difficult was the making transition between "U23"?
Unfortunately I jumped over the category U23 and immediately raced in Elite. Maybe it was right and thanks to Jakub Podrazil I was able to jump straight to senior Elite. Actually this jump is very difficult. If you don´t have the experience it's impossible to imagine how challenging this transition really is to make. At once you are sitting at the start next to the World's Elite Rowers. It was shocking to me when I was glancing to my left and right during warm up – there is Karsten, Olaf Tufte, Mahe Drysdale – just big names. Yesterday I watched them on TV and today I am rowing in the lane next to them. But one gets used to it and stops to perceive these things.
How much did your training increase at this time? Jakub Podrazil revealed he was training much more with his father at junior category than at the beginning at senior Elite.
I have to say I practiced once a day under coach Jožka Akai in Břeclav. I was still at school and we didn´t have any training sessions before school in the morning. I had just one afternoon training phase and I didn´t do anything more. After moving to Dukla Prague it was a massive change in training – and in my performance too. Then in 2015 I was training under Petr Blecha. It started with a huge shock at the training camp in Seville when I couldn't even get up from bed after the first day (he is smiling). I was tanked! And Petr told he was being easy on me. One gets used to everything and gets stronger. Then you can continue. It just needs time and patience.

What was the most difficult part making the transition to the Senior Elite? The physical or the mental part of the training?
The new surroundings were the most difficult for me. I came from my home club in Břeclav where I had a solid position inside the club and the social relations were much more pleasant. I came to a new environment where people "are fighting amongst each other" and each one wants to be better than second one. Of course friendly relations are here too to a certain extent. I don´t know if the rowing community perceives it but we who make it don´t always make it correctly. The most difficult was to get used to for me: to find the path to people, learn how to get on well with them and how to move through everything. I have to say I was a shadow to Jakub first year. I adapted to Prague thanks him and I am grateful to him. Maybe he doesn´t know about it but I sensed it strongly. We were the fastest from the first year when we started to row together but everyone wanted to beat us. We had to show still we were the best.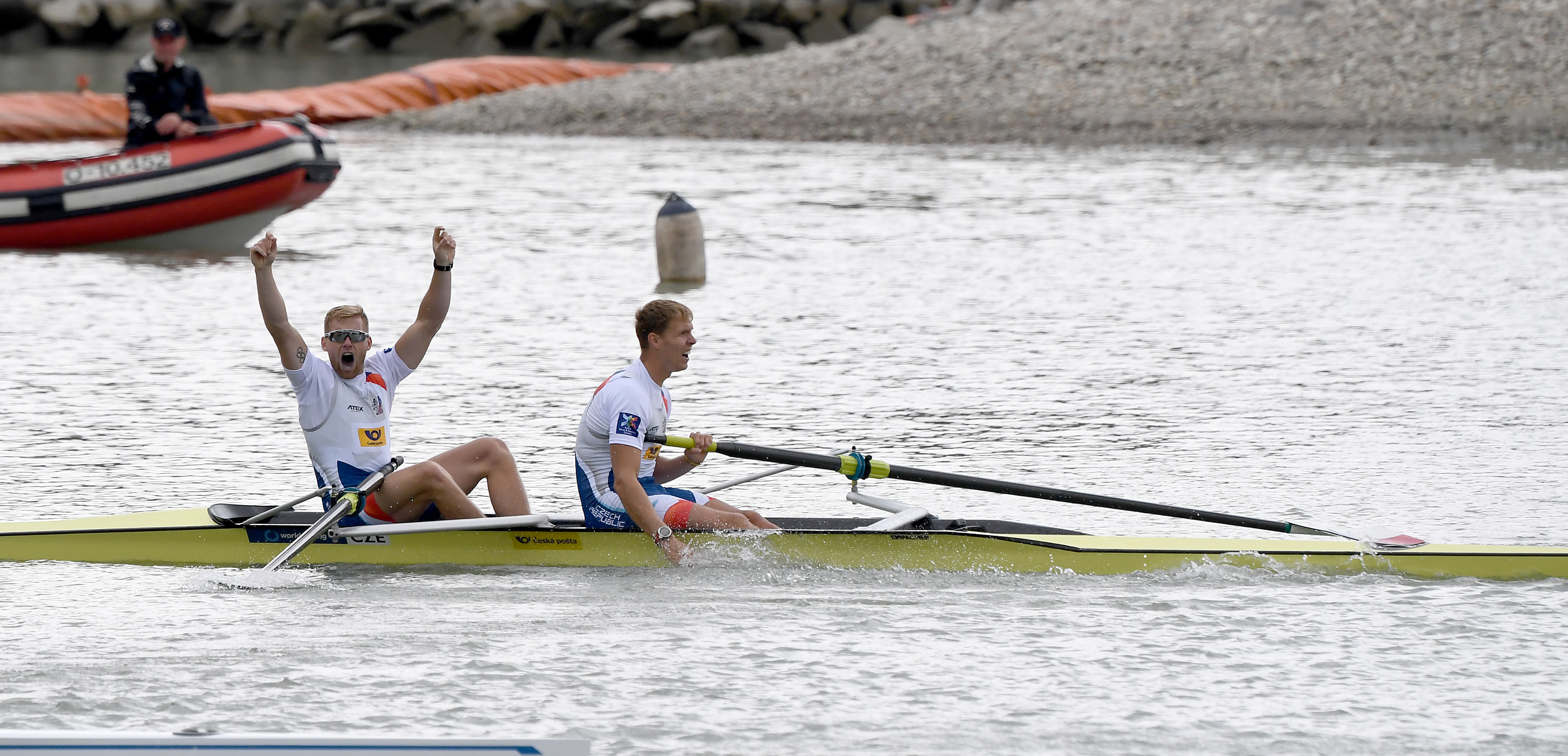 You have had eleven rowing seasons behind you at the age of 22. Have you got the idea anytime that you are fed up of racing?
No! I think mostly it´s by the good approach of Jožka Akai who didn´t overload me at in the youth categories in Břeclav. I was training under him from age 15 and whole the time just one practice per day even while we won the World Junior Championships. When I look around me in Prague I notice how the children are very overloaded. They have training before school in the morning, after school they hurry up for next training and they have to study in the evening. I think this whole circle is destroying them. It´s really risking that the children will be disgusted by rowing. I think the small kids should have variable training, mainly by competing. Rowing should have a place but other sports too – for example football. We made trips on bicycles instead of rowing, we played football sometimes, we met at the bonfire. I think the appeal to train is influenced by the approach and style of the coach. Nobody turned me off of rowing – otherwise you start liking sport when the success comes.

Do you feel you have not reached the maximum development your physical capacity?
I think it´s still possible to improve. And some reserves exist. It´s about the training and about learning to race from the first stroke and don´t think you have to go the next eight or ten intervals. It´s very difficult but Ondra Synek can do it. I am happy I can learn next to him and see how to do it right. I think I have not reached my maximum physical possibilities. I have done 5:54 on ergo and I believe it will be possible to push it down.
What does the preparation with Ondrej Synek give you?
First of all we always learn from him! It´s great we can prepare with the best single sculler in the world. And how I have already said Ondra is able to go all intervals at full blast without regard to how many next intervals he has in front of him. He always pulls us up by his attitude too.
Text: Manfred Strnad