We introduce: Clark Dean – the Rising Star
At the age of sixteen he represented the United States at the World Championships in Rotterdam. He brought home to Sarasota, where he lives, the bronze medal from the quadruple sculls race. In the first year as a junior he became the world champion! Clark Dean – American sculler: 6´4" of height and 205 lbs of weight. He achieved 5:54,1 "erg score" this year. Clark will probably compete in more disciplines at this years´s Worlds in Račice – likewise last year, when he reinforced American coxed four.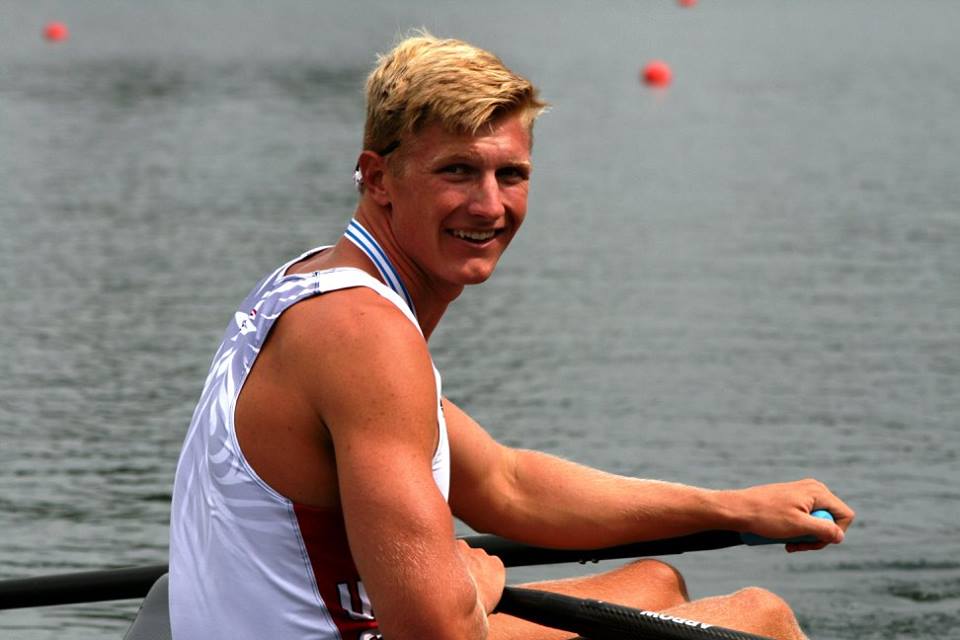 At what age did you start your sports career?
I have played some type of sport as long as I can remember, maybe five or six?
Was rowing your first choice or did you practise any other sport before?
My parents never rowed, so I grew up playing mainly lacrosse and swimming.
Why did you choose rowing?
My home program of Sarasota Crew is right next to the school I went to from 3rd to 12th grade.
How long have you been competing in rowing?
I began competing with the freshman team and taking the sport to the next level my 8th grade year (fall of 2013).
How do you like other sports? And have you any favourite besides rowing?
I like all sports, my favorite may be soccer.
Do you prefer skiff to bigger boats or...?
I love all boat types for various reasons, my favorite depends on the speed of the boat and the people in it.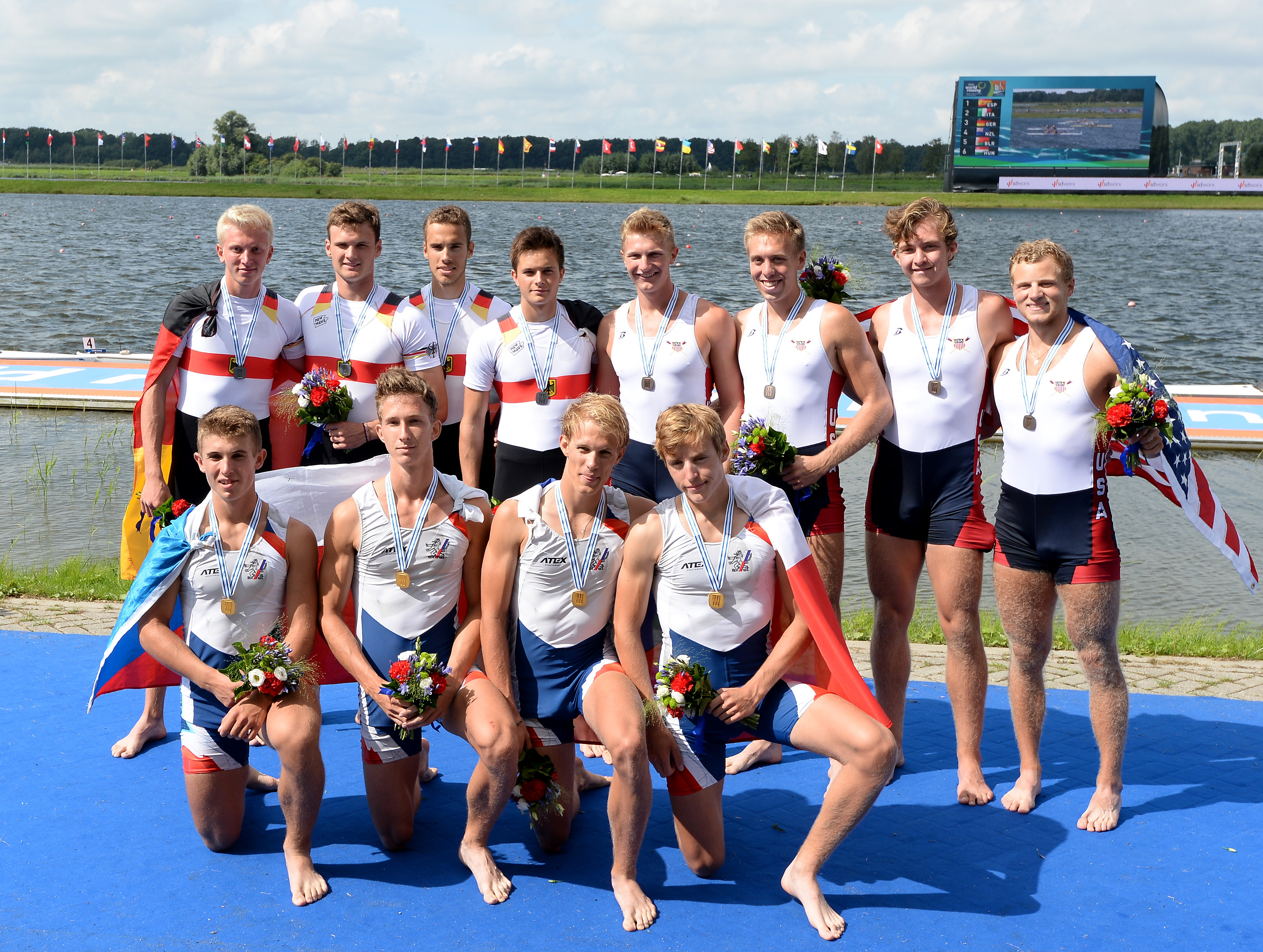 Were you surprised when reaching the medal at JWRCh at the age of 16 in Rotterdam 2016?
It is always tough to predict results for JWRCh as Americans never race outside of America until JWRCh. We knew we were quick and we all wanted to make history for America.
Did you come to the JWRCh last year as a favourite of skiff race, or were you surprised of reaching the gold medal? Outside of close friends and coaches, the German was the favorite because of his erg score and experience in the single. I was confident and excited to prove everyone wrong.
How do you like indoor rowing?
I have a great amount of respect for the erg and am glad there is such an objective indicator of strength in this sport.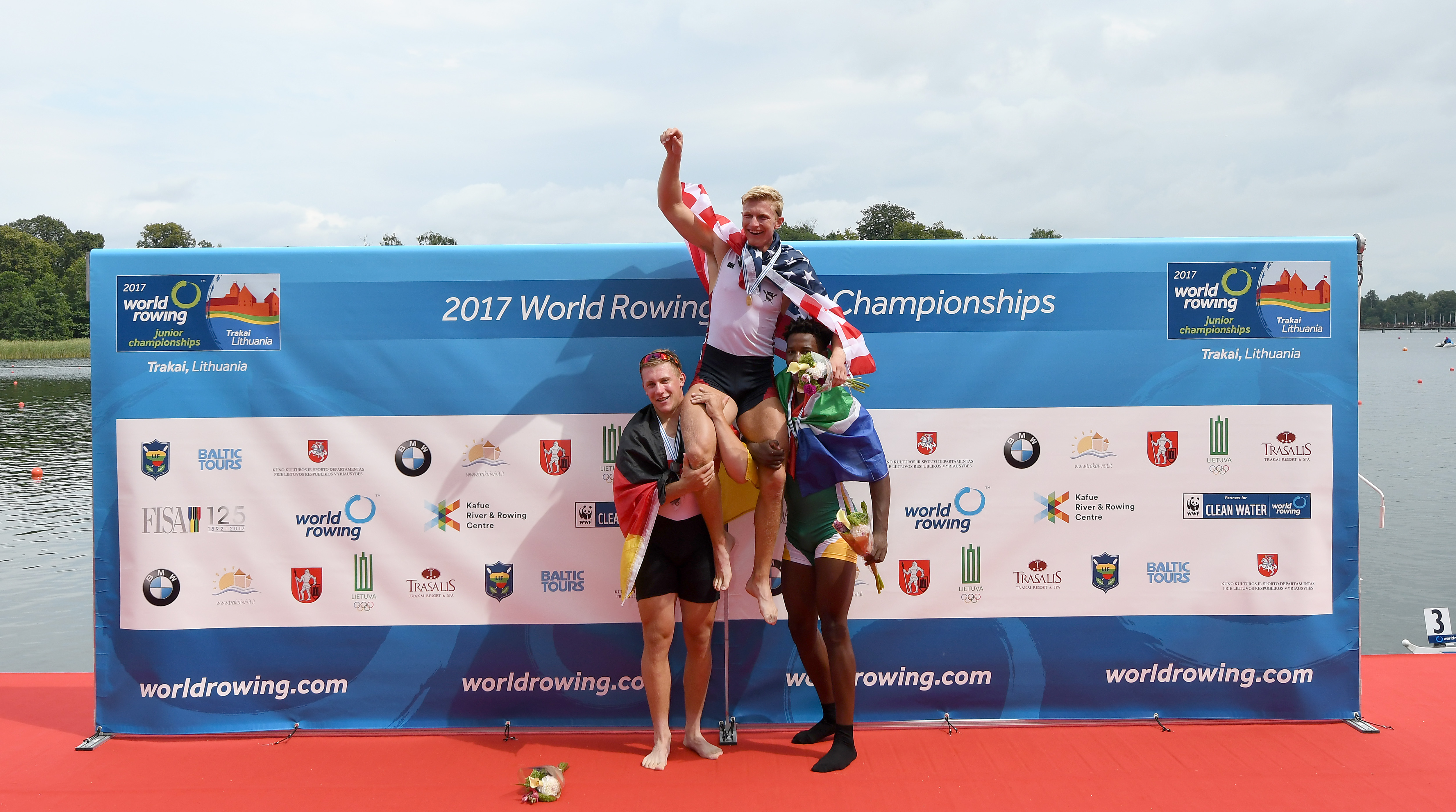 How big progress did you make from the last year?
This last year I have trained harder than ever before, spending more time training with my team and on my own then I thought possible. I am confident I am in the best shape of my life by a large margin.
What do you know about Czech rowing and the regatta course in Račice?
I know the Czech Republic had a very quick quad in 2016 and have a seemingly strong rowing tradition for such a small nation. I have never been to Racice or the Czech Republic and look forward to seeing the country and course.
What are your this year´s results in rowing races?
During the year I race with Sarasota, my home town, in the 8+. We placed second at Head of the Charles in Boston and won the national championships for the first time in 5 years.
What is your favourite regatta course and why?
Benderson! Consistent conditions through the whole race with every 250 clearly marked makes for a laboratory like environment to compete and train. I am so lucky to live so close to the park.
What are your plans for the future? Studying? Olympic Games in Tokio? What discipline?
I am going to Harvard to row this fall. I plan on trying for the Olympics in 2020, although I am unsure what boat class.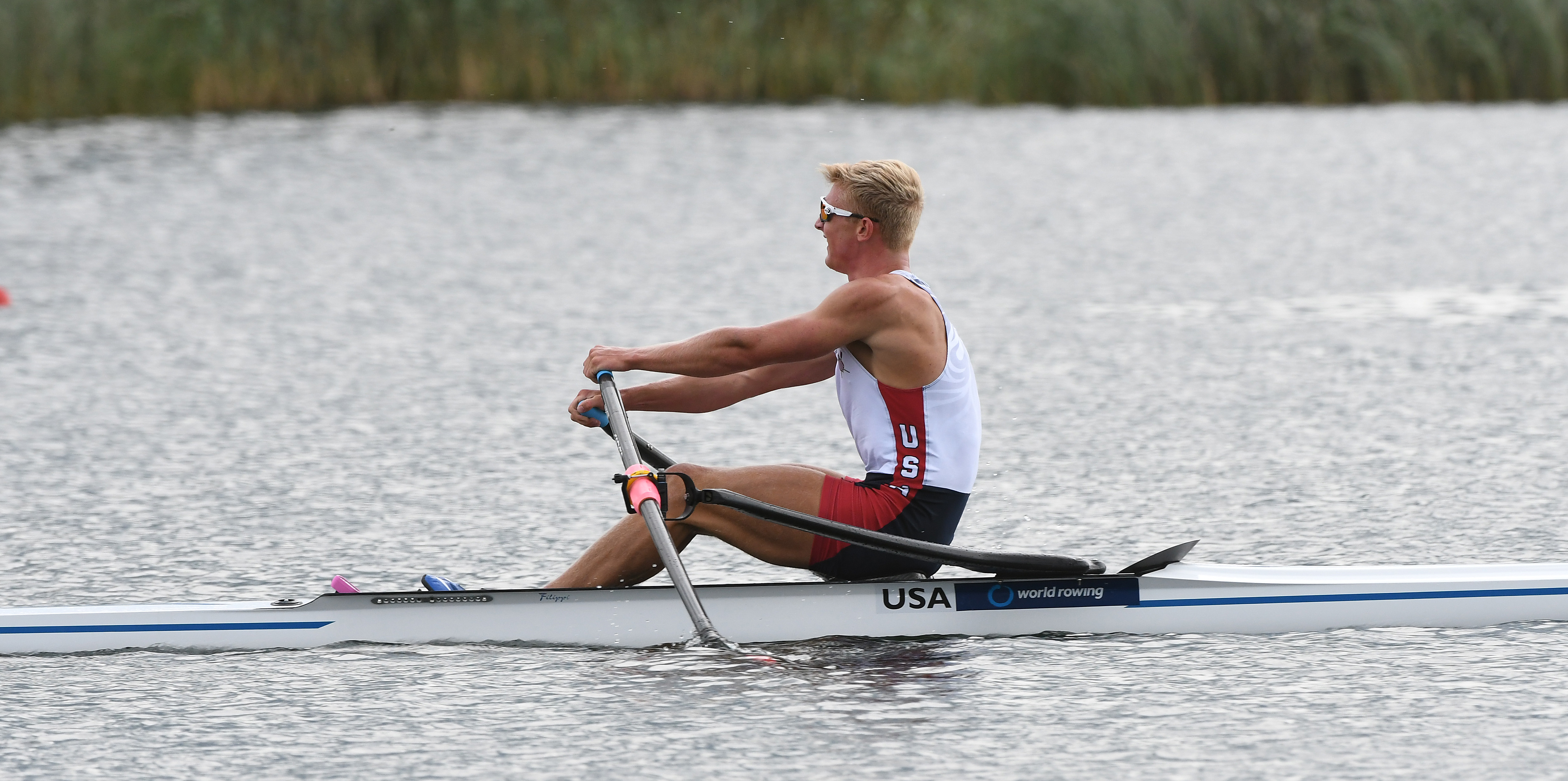 What do you think - how hard will it be pushing through in senior rowing?
I will row and train at the highest level I can for as long as I still find it fun!
Do you have any sports traditon in your family?
My mother played lacrosse at the University of Virginia and swam in high school.
Why did you compete in the 4+ last year? Was it a plan or did you replace somebody ill?
I wanted to help the American team have the best possible finishes in every way possible.
Will you compete in more disciplines in Račice this year?
The United States has two returners to the squad from last year, and very talented other scullers. I plan on being in whatever discipline I can race to help America get more medals!
Text: Manfred Strnad Photos: Sára Meuerová, Detlev Seyb